Relive unforgettable moments from the greatest musicals of all time.
"West Side Story, Chicago, Moulin Rouge, Les Misérables, La La Land and many more… For as long as I can remember, musicals have transported me to a world of wonder and inspiration. Now, I finally have a chance to share my appreciation and passion for this unique art form, with a cast of singers, musicians and dancers that help me bring to life all the emotion behind the iconic melodies. I can't wait to share this special moment with you, as we come together to laugh, to cry, to feel."
– Gregory Charles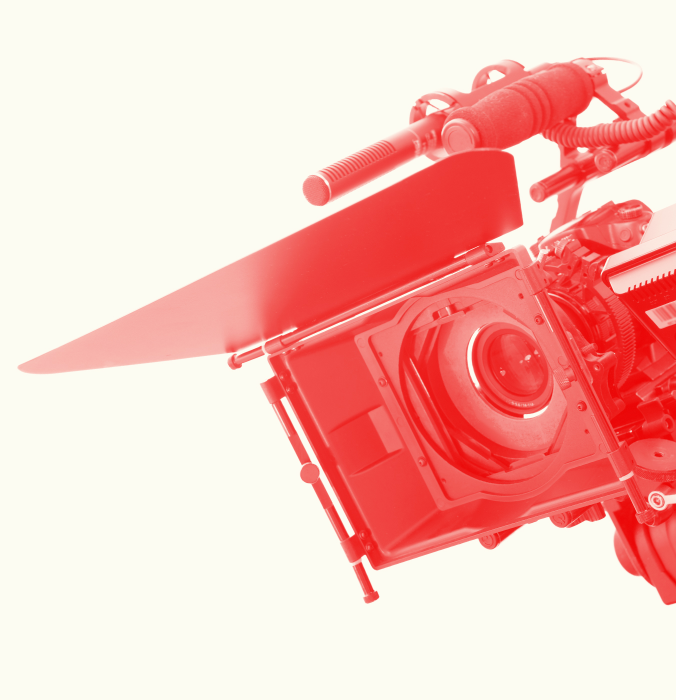 AND MANY MORE!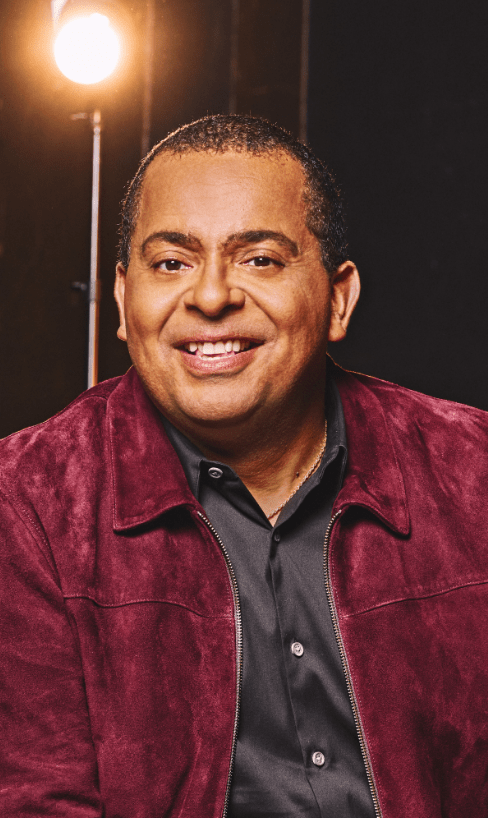 Gregory

CHARLES

Gregory Charles is a multifaceted Quebec artist who's been passionate about music since early childhood. This classical pianist, actor, host, singer, choral director, teacher, producer, entrepreneur, and public speaker first made his mark on TV and radio, before showing international audiences that he was born for the stage. With over 2 million show tickets sold, a record-breaking 43-performance run for his show Noir et Blanc at Montreal's Bell Centre, a million albums sold, and interactive performances presented worldwide (New York, Tokyo, Shanghai, Paris, London, Mexico City, Los Angeles, Austin, Dallas, Marrakech, Stuttgart, Vienna and more), Gregory is a master entertainer who instinctively knows how to give audiences what they want. He's also more than happy to share his vast musical knowledge as a teacher, whether on TV shows like Star Académie, Virtuose and Crescendo, or at his own virtual music school called L'Académie Gregory.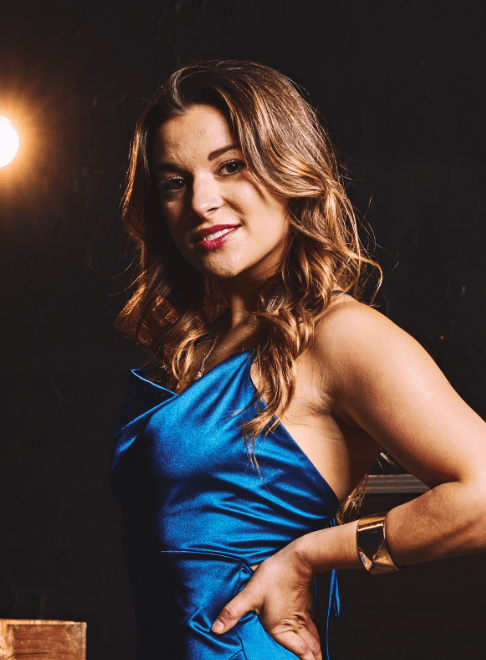 AUDREY-LOUISE

BEAUSÉJOUR

Trained at the prestigious New York Film Academy, where she received a merit scholarship, Audrey-Louise Beauséjour has recently lent her singing voice to the character of Nala in Disney's world-famous Lion King. On stage, she delighted audiences in French-language productions of The Sound of Music (directed by Denise Filiatrault) and Frozen – the Musical, in which she played the lead role. She was also awarded the Juste pour rire scholarship for her performance in the stage musical Fame. Mass audiences discovered her in 2022 as a contestant on Star Académie, which led to a new series of stage and TV performances, before returning to the The Sound of Music at Théâtre Saint-Denis, this time under the direction of Gregory Charles.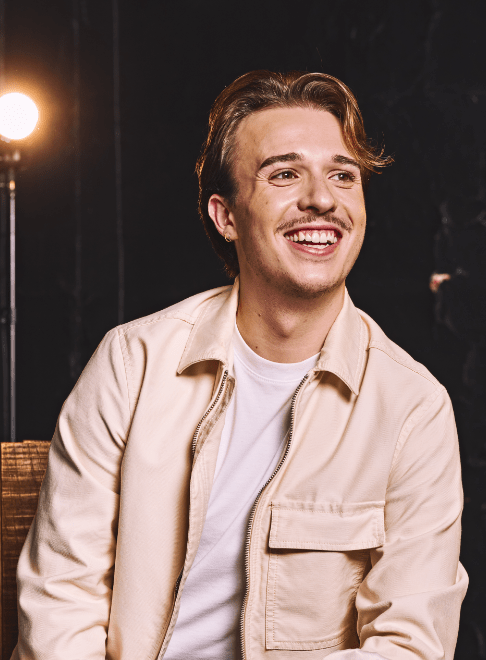 MARC-ANTOINE

GAUTHIER

After graduating in Musical Theatre from École de théâtre professionnel du Collège Lionel-Groulx, Marc-Antoine wowed audiences in the lead role of the French-language adaption of the stage musical Nine, as well as in the college production Hommage à Grease. He then performed in the scenic region of Isle-aux- Coudres in All Shook Up and Rock Of Ages, two summer-stock musicals directed by Olivier Berthiaume. This passionate and multitalented performer excels at breathing life into the most unexpected characters. In 2022 and 2023, he was a very proud to play Franz in the French-language production of The Sound of Music.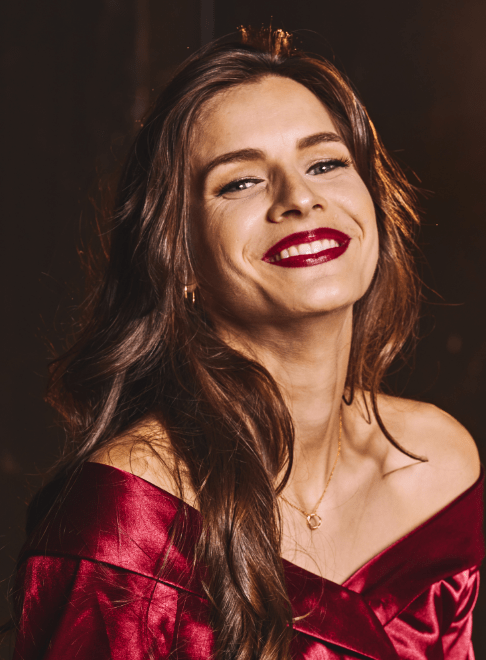 KLARA

MARTEL-LAROCHE

This talented mezzo-soprano earned a Master's Degree in Vocal Interpretation from the Conservatoire de musique de Montréal. Completely at ease with both opera and musical theatre, she dazzled audiences and critics as Maria Rainer in the French-language production of The Sound of Music (2022- 2023). She was recently seen in Franz Lehár's La Veuve Joyeuse, Cendrillon (directed by Jacques Lacombe), Die Fledermaus (directed by Alain Trudel), and Le Genévrier (directed by Jacques Lacombe). A recipient of the prestigious Monique-Barry grant from the Fondation du Conservatoire, as well as the Ratycz-Myre scholarship from L'Opéra Bouffe in Quebec City, she represented the province of Quebec at the 2019 edition of the CFMTA's National Vocal Competition, where she placed third.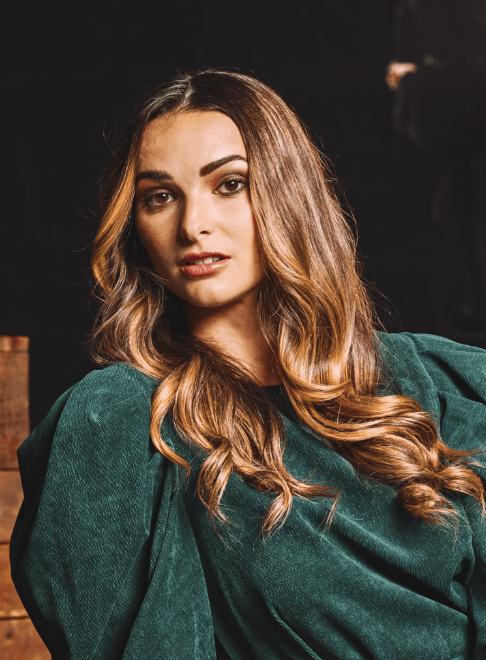 FREDERIQUE

MOUSSEAU

Frédérique Mousseau developed a passion for performing in her early childhood. In 2010, she played both Brigitta and Louisa in the French-language production of The Sound of Music, directed by Denise Filiatrault. In 2018, as a recent Musical Theatre graduate of Collège Lionel-Groulx, she landed roles in the musicals Cocktail, la revue musicale and Je reviens chez nous. In 2019, she joined the web series Force 4, and the following winter she sang on the TV show La Voix 8, coached by Pierre Lapointe. In the summer of 2022, she was featured in La Corriveau – La soif des corbeaux, before going on tour until spring 2024.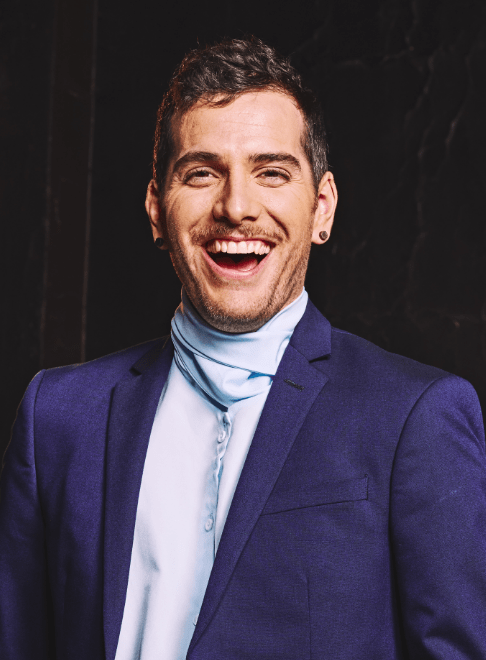 MATHIEU-PHILIPPE

PERRAS

Multitalented triple-threat Mathieu-Philippe Perras excels at singing, dancing and acting. From 2022 to 2023, he played Rolf Gruber in the English-language production of The Sound of Music. He's also been seen in several major ad campaigns for KFC, McDonald's, DoorDash and LesPacs. In 2015, his acting talent earned him a Gémeaux Award nomination for his role as poltergeist Léo in the children's TV series Motel Monstre. In 2013, he competed in the Festival de la chanson de Granby and reached the semi- finals in the Vocalist category. He appeared on Qui sait chanter? in 2021, and competed in La Voix 9 in 2023, in Mario Pelchat's team.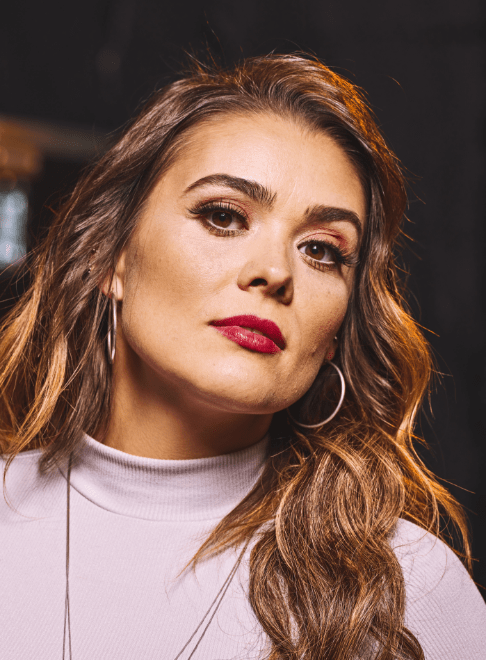 GABRIELLE

ROY-LEMAY

A music lover since childhood, Gabrielle Roy-Lemay followed her stage dreams as a musical theatre student at École de théâtre professionnel du Collège Lionel-Groulx. Guided by her passion, she discovered the joy of performing with various groups, including LBA Band, Alter Ego, Bond Girls Orchestra, Lady'5, Harmonik and La Belle & Le Barbu. Music also gave her an opportunity to travel the world, touring across Quebec, the U.S., the Middle East and Asia. She recently released her first single Tout le temps, which she also wrote, and she's now working on an EP.
This fall's must-see musical event: coming November 13 to 19 to a stage near you! Book your tickets now.